Residential

Design

Our residential designs bring out true Style while being Simplistic. Our Expertise comes with Enriched Experience of handling varied from the most easiest to the complexes ones, which in turn keeps us an edge ahead in terms of crises management and troubleshooting scenarios. Our services pan across a range of interior design solutions from, planning, conceptualisation, design and construction. Whether it is a site from scratch, a turnkey project or a renovation at premises, we put our best foot forward to ensure a quality entrusted and creatively executed output.

Read more...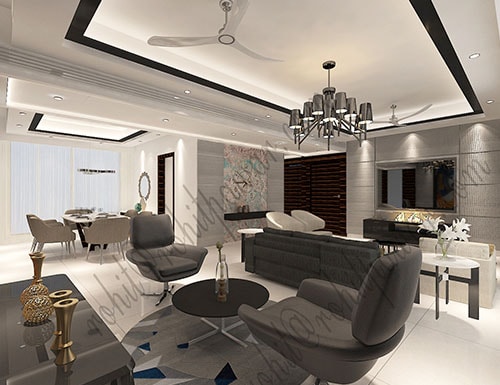 Commercial

Design

With our aim to providing complete design excellence, our teams operate on a guided principle "Push beyond what we know and achieve uniqueness in every endeavour". This mantra followed across board by RPA, its employees and vendors, helps us constantly bring out the best in creativity, challenge the normal and go beyond our comfort zone into a world where we don't only embrace new concepts and techniques but also create trademarks of our own.

Read more...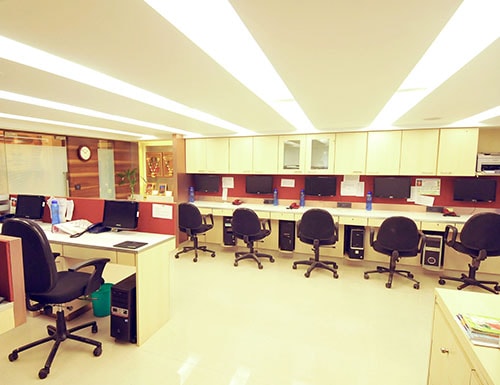 Hospitality

Design

Reflecting the overall theme, harmonising with the environment, effortless and smooth implementation, quick turnaround and cost effectiveness are key to any large Hospitality project. It is then, where RPA wears the hat of compatibility, compassion to bring out the true flexibility in our service to our clients. As budgets need to be under control, we work towards giving our clients an array of options to suit their needs without compromising on quality and the end output. We walk the entire mile and manage all phases of the project, starting from negotiations - ensuring cost control, defining product specification - making it as transparent as possible, getting necessary permissions, key documentation and processes, selection of furnishings, fixtures and finishes to ensuring no stone is left unturned and no stage is compromised on.

Read more...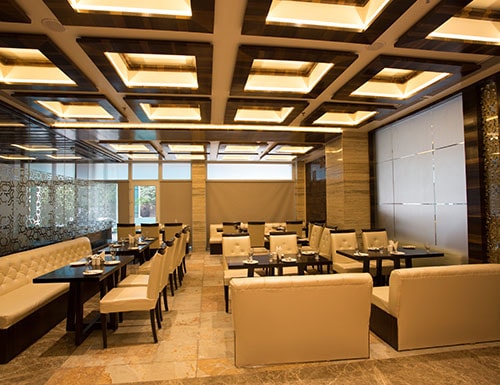 OUR VISION

OUR VALUES

OUR STRENGTHS

SERVICE
RPA to be amongst the top 10 preferred choices for the people for symbolize and transform their personal and commercial premises having a presence all over INDIA.
To create a progressive organization that can boast of International Standards in Integrity, Ethics, Corporate Social Responsibility and Business Transparency.
To conceive and deliver quality that conforms to the best practices of Eco - Friendly development.
To leverage modern cost effective techniques resulting in quality, durability and technical viability.
Commitment towards Quality, Integrity and Value Creation for all esteemed clients / customers.
Implement Best Business Practices that goes beyond customer expectations.
Deliver high quality Residential and Commercial projects that correlate with Global Developers.
Value time commitments given to customers and complete projects on time
Constant improvement and update with high tech technology of international standards.
Contribution to community.
Ability to execute projects in any part of India
Professional project management and post-project Service
Strong in-house site teams and wide vendor network
High-level of quality and finish
Modern cost effective techniques resulting in quality, durability and technical viability.
Client support & solutions.
RPA offer a comprehensive range of interior designing services that include the planning design and construction / renovation process for facilities of any nature and complexity.
Our firm comprising of a team of designers have over the years formed an association of various related agencies involved in the process of execution of interior projects. Thus we assure our clients the highest standards of quality and finish.
We are able to offer flexibility of budget costs through various options as per client requirements, an important factor for present day interiors.
We manage all phases of design projects, including client negotiations, selection specification and furnishing and finishes, lighting design, graphics and signage production of contract documents and supervision of construction and installation.
Our precision and attention to detail at the design stage assures that the contractors' vendors produce the desired result.
Subhash Electrical private limited is pleased to provide this letter of reference for Rohit Pawar and Associates. Over the past 6 years, SEPL have had a successful working relationship with Rohit Pawar Associates. Our most recent project constructed by RPA was our Jogeshwari head office, which was completed on time and under budget.

Subhash Electrical private limited, Customer
Great content at great value. Quick turn around time, highly customizable to specific needs and great value for money. I would recommend it to everyone and would always look upto working with you. Thanks for all.

Arun Poojari, Customer
Great service, very honest and fast delivery. Can only recommend to anybody.

Sandeep Malik, Customer
Thanks for the work completed. I am happy with the whole execution of the project. The overall project was really handled professionally and the delivery was timely. Thanks once again.

Subhash Kotian, Customer